Net Zero Impact Emission Vehicle
Challenge details
Name:
Net Zero Impact Emission Vehicle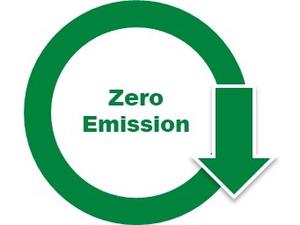 Challenge overview
ABSTRACT
The Seeker is exploring innovations that may radically reduce pollutant emissions from internal combustion engine (ICE) powered vehicles. In order to achieve the goal of reducing emission of pollutants to zero, the Seeker is asking Solvers for novel ideas and innovative technology concepts that are capable of significantly reducing or eliminating the tailpipe emissions from gasoline, diesel, or advanced concept engine vehicles.
This is an Ideation Challenge with a guaranteed award for at least one submitted solution.
OVERVIEW
Internal combustion engines (ICE) burn fuel to produce power. In addition to power, this process also produces standard combustion products such as carbon dioxide (CO2) and water (H2O), as well as a range of undesirable pollutants emitted through the tailpipe. Depending on the type of fuel used, these pollutants may include oxides of nitrogen (NOx), carbon monoxide (CO), hydrocarbons (including methane, CH4), particulates (soot), oxides of sulfur (SOx), volatile organic compounds (VOC), and secondary pollutants such as N2O and NH3. A great deal of research and development has taken place over the past decades to reduce the emission of these pollutants from ICE powered vehicles resulting in significant advances such as catalytic converters and particle traps. Despite all of these efforts even greater advances are necessary to reach the ultimate goal of net zero pollutant emissions. The Seeker is currently exploring a number of new technologies in combustion, catalysis, and capture that could radically reduce pollutant emissions from ICE powered vehicles but they are seeking additional novel ideas and innovative technology concepts to explore. Solutions may target conventional gasoline and/or diesel engines as well as advanced concepts such as GCI (gasoline compression ignition) or hybrid applications, and should address reduction of tailpipe emissions of the targeted pollutants (preferably NOx, CO and hydrocarbons, but solutions addressing particulates, SOx, VOC, N2O and NH3 shall also be considered.)
This is an Ideation Challenge, which has the following unique features:
There is a guaranteed award. The award(s) will be paid to the best submission(s) as solely determined by the Seeker based on the Evaluation Factors given in the detailed Challenge section. The total payout will be $20,000, with at least one award being no smaller than $5,000 and no award being smaller than $2,500.
The Solvers are not required to transfer exclusive intellectual property rights to the Seeker. Rather, by submitting a proposal, the Solver grants to the Seeker a royalty-free, perpetual, and non-exclusive license to use any information included in this proposal, including for promotional purposes.
Submissions to this Challenge must be received by 11:59 PM (US Eastern Time) on 18-Oct-2021.
Late submissions will not be considered.
After the Challenge deadline, the Seeker will complete the review process and make a decision with regards to the Winning Solution(s). All Solvers that submit a proposal will be notified on the status of their submissions; however, no detailed evaluation of individual submissions will be provided by the Seeker.
What is InnoCentive?
InnoCentive is the global innovation marketplace where creative minds solve some of the world's most important problems for cash awards up to $1 million. Commercial, governmental and humanitarian organizations engage with InnoCentive to solve problems that can impact humankind in areas ranging from the environment to medical advancements.
What is an InnoCentive Ideation™ Challenge?
An InnoCentive Ideation™ Challenge is a broad question formulated to obtain access to new ideas, similar to a global brainstorm for producing a breakthrough idea or market survey which may include ideas for a new product line, a new commercial application for a current product, or even a viral marketing idea to recruit new customers. Ideation™ Challenge submissions are typically about two written pages, and Seekers receive a non-exclusive, perpetual license to use all submissions.
In an Ideation™ Challenge, Solvers may:
Submit ideas of their own

Submit third party information that they have the right to use and further the authority to convey that right and the right to use and develop derivative works to Seekers

Submit information considered in the public domain without any limitations on use
Solvers should not reveal any confidential information in their submissions. Often the Ideation™ Challenge will be followed by one or more of the other three Challenge types to further develop the ideas and gain Intellectual Property protection when the concept has been well-defined.
More information