Register Your Interest to Collaborate with Us
Challenge details
Name:
Register Your Interest to Collaborate with Us
Challenge type:
Electronic Request for Partners (eRFP)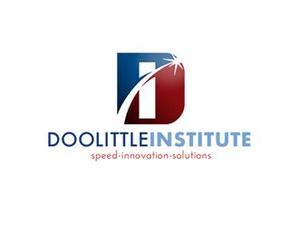 Challenge overview
Doolittle Institute is looking for your expertise!
DI is looking for U.S. companies or citizens to share knowledge and expertise in a variety of technical areas at upcoming collaboration events with the Air Force Research Lab Munitions Directorate. Subject Matter Experts will potentially be utilized as participants in the following types of collaborative events: Technology SPRINTS, Colliders, Industry Days, University Days, Technology Assessments, and Communities of Interest.
Interested in working with us? If so, please register and share any specific areas of expertise you would like to collaborate on:
AI/ML
Additive Manufacturing
Advanced Materials
Biological Systems
Cybersecurity/Advanced Computing
Energetics
Hypersonics
Integrated Sensing
Microelectronics
MS&A/MBSE/Digital Engineering
Multi-Doman Sensing/Autonomy
Navigation Systems
Nuclear Modernization
Quantum Sciences
Space
Prior to launching any new Challenge, we will filter through the registrations in this area to identify relevant capabilities and applicable subject matter experts. Ensure that you get to the front of the queue by registering your interest to collaborate today!
About DI: Doolittle Institute is an Air Force Research Lab Innovation Institute named after aviation pioneer and Medal of Honor Recipient General James "Jimmy" Doolittle. The famous Doolittle Raiders conducted one of the most daring operations of World War II, resulting in striking the heart of Japan with B-25 Bombers and demonstrating the realm of possibility. Doolittle Institute works to emulate this out-of-the-box mindset by working tirelessly to support the Air Force Research Lab Munitions Directorate and ensure that the legacy of Jimmy Doolittle is honored as new, emerging threats require cutting-edge solutions. This support includes facilitating innovation and collaboration with industry and academia, enabling technology transfer to meet government needs, and developing AFRL's future workforce through STEM Programs.
More information